Lenz Consulting Group leverages expertise in XML technologies, content management, publishing workflows, and business processes to repeatedly help companies achieve extraordinary results.
Services we offer
We'll work with you to determine the best course of action, drawing from an array of customized services, including:
Audits of existing tools and processes
Architectural and strategic direction for XML content management
Expert-for-hire: unlimited access to Evan Lenz
Customized XSLT training and mentoring in XML, XSLT, or XSL-FO
XSLT, XQuery, and XSL-FO development
MarkLogic application development
Microsoft Office XML applications using OOXML or WordML
XML information modeling and schema development
Configuration of XML authoring tools
Who we are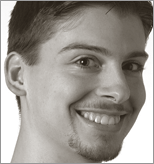 Lenz Consulting Group is run by Evan Lenz, a recognized leader in the field of XML-based publishing. Mr. Lenz has served as invited expert on the W3C XSL Working Group, in which he contributed to the design of XSLT 2.0, XPath 2.0, and XQuery 1.0. He has authored XML-related books and articles, including XSLT 1.0 Pocket Reference, and has spoken at numerous industry conferences. In addition, he has extensive training in human communication technologies such as NLP, which uniquely enhances his approach to consulting and training. With over a decade of experience specializing in XML technologies, he is equipped to deliver extraordinary value in his consulting partnerships.
Evan Lenz is also a member of the XML Guild, a consortium of top-notch independent XML consultants.