We hired Evan to help us develop a new community developer site and provide several tutorials in his area of technical expertise. From the beginning his process was focused on delivering value. This approach proved to be critically important as we worked through development, refined many ideas, and needed them to tie back to our business goals. With Evan on our team every person, from developer to executive sponsor, was able to individually consider both the business goals and the immediate task at hand. Evan is a true partner. In the end we were able to launch our new site on time with the expected feature set. We have seen a 20% sustained increase in use and a steady increase in the number of users. An outstanding job.
—Jason Monberg
VP, Product Management
MarkLogic Corporation
www.marklogic.com
Thank you for training us. Your fresh perspective and expansive experience were fantastic and I've come up with several product features as well as process improvements based on your training and information. It was a pleasure meeting you.
—Nathan Eggen
Director of Product Development
Ingeniux Corporation

Evan has truly mastered XML, XSL, and XSD. What I found most surprising was his ability to share his knowledge, not just provide the finished product on time. I would not hesitate to recommend him for any project. Working with him was a great learning experience.
—Roman Hammes
Senior Content Management Lead
Colorado Non-Profit Organization
Our consulting experience with Evan over the past four years has been exceptional. He has the rare ability to understand our technical challenges and create flexible solutions that work for our environment, and scale to meet our future demands.
—Matt Adams
Chief Information Officer
The Learning Institute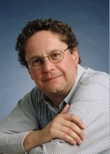 Aplia invited Evan to help us identify the best software solution for our writers to use while creating and reviewing online homework problems for college students. Evan spent a week with us in intense "summit" discussions with our key managers. We considered a number of potential solutions. Evan suggested the solution we finally adopted, and we wouldn't have found it without his help. I'm happy to recommend Evan, both for "consulting" type projects and for implementation contracts using XSLT.
—Rick Meyers
CTO
Aplia Inc.
www.aplia.com

Evan was a tremendous help to our organization. He consistently delivered quality work and many times went above and beyond our expectations. His seasoned insight and training skills helped me to gain valuable insights—taking our applications to a level that would not have otherwise been possible.
—Brian Elliott
Senior Program Analyst
Colorado Non-Profit Organization
Evan Lenz is a genius. I'm not kidding. I hired him for a school-wide content management project. The resulting product was the envy of many law schools around the country.
—James Cooper
Director of Information Technology & Media Services
Seattle University School of Law
Our challenge was to create an internal workflow process to enable automated production of brochure price grids from data submitted via our website. Evan spent a week at our offices and in that time managed to analyse, build, re-factor, optimise and deploy an automated system, which not only met, but exceeded our original specification. The system uses XML and XSLT extensively, and Apache ANT is used to generate the build file. Modifications to the workflow/pipelines are controlled by us through an XML configuration file. Evan exceeded our expectations in every way and we would have no hesitation in utilising his skills on any future projects.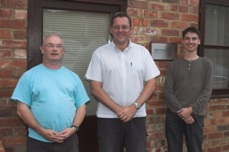 —Nigel Heath
Matrix Digital Data Management Ltd, UK
This is incredible. Thank you for working so hard on this. Your work is great! We've never seen an XSL-FO stylesheet create such a clean product, and everyone is impressed.
—Maxine Pensyl-Johnson
Technical Writer - IETM Developer
General Atomics Aeronautical Systems, Inc.