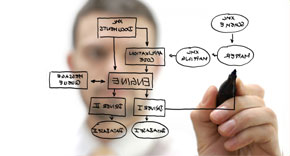 Lenz Consulting Group helps high-tech companies:
Dramatically improve customer loyalty
Assure clean and correct publications
Maximize effective uses of technology
Identify hidden costs and opportunities
Transform data into useful information
Optimize publishing workflows
Improve business processes
Empower technical staff
Adhere to industry standards
Automate manual processes
Contact us
Lenz Consulting Group, Inc.
P.O. Box 126
Indianola, WA 98342
Phone: +1 (206) 898-1654
Email:
evan@lenzconsulting.com
What results are important to you?
What would attaining such results mean for your organization?
Lenz Consulting Group can help you
dramatically improve customer loyalty
by improving the flow of information to your customers. We combine world-class expertise in XML technologies with an unrelenting focus on business results. Partner with us to create the results that matter to you.
Learn more
See our
Testimonials
page to learn how other companies have benefited from hiring us.
See the
Resources
page for free XML-related articles and tools published by Evan Lenz.
Read
Our Story
to learn more about Lenz Consulting Group's unique background and approach.